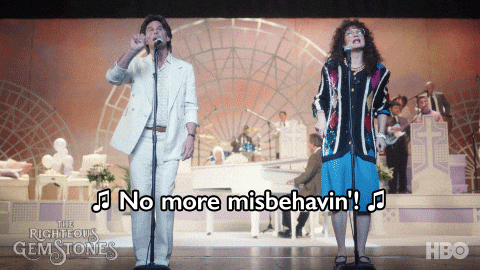 I have been watching The Righteous Gemstones on HBO.
I love a Danny McBride vehicle, but I have to say this is not as funny as it could be. (The first season of Vice Principals was amazing.)
The latest episode, Interlude, was probably the best this season. I love a good flashback episode.
Also, this one heavily featured Walton Goggins as Baby Billy Freeman.
Goggins stole the show in his performance as Lee Russell in Vice Principals and is doing so once again.
He is kind of playing the same type  of character in both shows, but he does it so well.
Thank God for him, he almost negates Adam Devine's unlikability.
Edi Patterson is also enjoyable as Judy Gemstone.
I'm hoping the show picks up some steam.
Knowing the Danny McBride formula, at least we are in for a good cliffhanger ending to the season.