Lets take a look at this week's releases as per Rotten Tomatoes: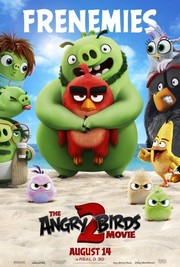 The Angry Birds Movie 2

(2019)
72%
Rachel Bloom, Sterling K. Brown, Awkwafina, and Nicki Minaj join Jason Sudeikis, Josh Gad, Peter Dinklage, and the rest of the returning cast as the angry birds reluctantly unite with their green pig rivals to take on a new threat to their existence.
Starring:
 Jason Sudeikis, Josh Gad, Leslie Jones, Bill Hader
Directed By:
 Thurop Van Orman
Ruth's Review: Looks super lame.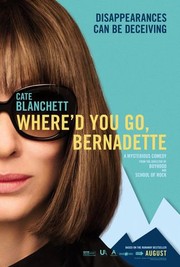 Where'd You Go, Bernadette

(2019)
Richard Linklater directs this adaptation of the best-selling novel of the same name about a hateful woman (Cate Blanchett) who suddenly disappears and her daughter's efforts to figure out, well, where she went.
Starring:
 Cate Blanchett, Billy Crudup, Kristen Wiig, Emma Nelson
Directed By:
 Richard Linklater
Ruth's Review: I want to like this because I love Richard Linklater, but I can't stand any of the actors that are in this.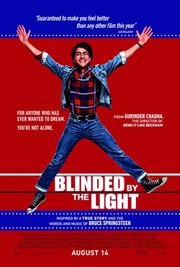 Blinded by the Light

(2019)
93%
This 1987-set musical comedy follows a teenager who discovers and becomes obsessed with the music of Bruce Springsteen, much to the chagrin of his conservative Pakistani family, and struggles to decide which path to follow.
Starring:
 Viveik Kalra, Hayley Atwell, Rob Brydon, Kulvinder Ghir
Directed By:
 Gurinder Chadha
Ruth's Review: This looks like complete garbage.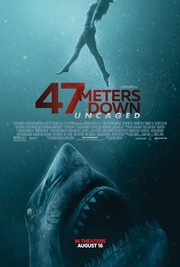 47 Meters Down: Uncaged

(2019)
In this sequel to the 2017 thriller, four teen girls exploring an underwater cave system come face to face with a horde of hungry sharks and must decide whether to fight for their lives or flee. Good luck!
Starring:
 Sistine Rose Stallone, Corinne Fox, Brianne Tju, Sophie Nélisse
Directed By:
 Johannes Roberts
Ruth's Review: I love that nepotism is alive and well in Hollywood. Maybe Stallone's kid will be the new female action hero.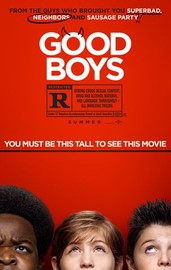 A trio of 12-year-olds set off on a wild adventure to replace a broken drone and help one of them learn how to kiss a girl in this R-rated coming-of-age comedy starring Jacob Tremblay, Keith L. Williams, and Brady Noon.
Starring:
 Jacob Tremblay, Retta, Will Forte, Lil Rel Howery
Directed By:
 Gene Stupnitsky
Ruth's Review: I want this to be funny because it seems like it has some potential. Although this is another variation of Superbad I guarantee it will be funnier than the female rip offs they shoved down our throats.