Lets take a look at this week's releases as per Rotten Tomatoes: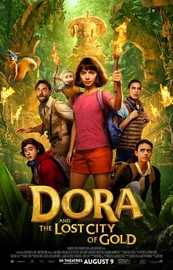 Dora and the Lost City of Gold

(2019)
67%
The popular Nickelodeon TV series character takes to the jungles of South America to locate a lost Incan city and rescue her parents in this adventure starring Isabella Moner, Michael Peña, and Eva Longoria.
Starring:
 Isabela Moner, Eugenio Derbez, Michael Peña, Eva Longoria
Ruth's Review: Upsetting. I should've played Dora. When I had shorter hair and dyed it black, a guy told me I looked like Dora the Explorer.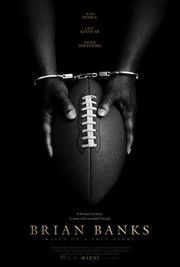 Aldis Hodge and Greg Kinnear star in this based-on-true-events story about the former NFL player, who was falsely accused of rape during his junior year of high school and spent almost six years in prison.
Starring:
 Aldis Hodge, Greg Kinnear, Sherri Shepherd, Melanie Liburd
Ruth's Review: The real story is horrifying. I'm actually surprised Hollywood would make a movie like this. I thought they always preach you have to believe the woman. I guarantee they make this super corny.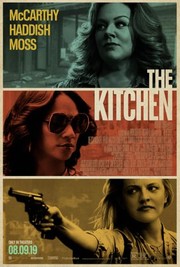 Melissa McCarthy, Tiffany Haddish, and Elisabeth Moss star in this adaptation of the comic miniseries about a trio of mobster wives during the 1970s who decide to take over their husbands' businesses after they are arrested by the FBI.
Starring:
 Melissa McCarthy, Tiffany Haddish, Elisabeth Moss, Domhnall Gleeson
Directed By:
 Andrea Berloff
Ruth's Review: Insert barf noise.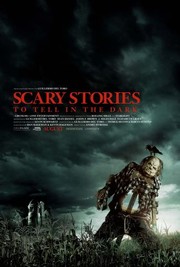 Scary Stories to Tell in the Dark

(2019)
Based on the popular children's novels, this Guillermo del Toro-produced horror film centers on a group of teens in 1968 who discover a mysterious book written long ago by a troubled young girl and slowly come face to face with its dark secrets.
Starring:
 Zoe Margaret Colletti, Michael Garza, Gabriel Rush, Austin Abrams
Directed By:
 André Øvredal
Ruth's Review: This looks like it could actually be pretty could. I love horror films, nothing worse than a bad one.