Lets take a look at this week's releases as per Rotten Tomatoes: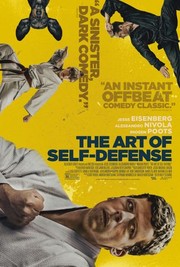 The Art of Self-Defense

(2019)
90%
Jesse Eisenberg stars in this dark comedy about a timid man who, after being mugged, decides to enroll in karate class to learn how to protect himself. When he graduates to his dojo's night classes, he discovers things aren't quite what they seem.
Starring:
 Jesse Eisenberg, Alessandro Nivola, Imogen Poots, Steve Terada
Directed By:
 Riley Stearns
Ruth's Review: I thought this was dropping last week, so same comments as last week.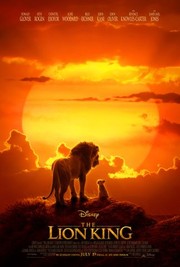 Jon Favreau takes the helm for Disney's "live-action" retelling of the beloved 1994 animated film, hoping to do for it what he did with 2016's The Jungle Book. The all-star cast includes Donald Glover, Beyoncé, Seth Rogen, and James Earl Jones.
Starring:
 Donald Glover, James Earl Jones, Billy Eichner, Seth Rogen
Ruth's Review: There is no way this is going to be any good. I think film has jumped the shark. It's time to go back to the late 1960's and 1970's mentality of movie making so perhaps some exciting art will be created.