Lets take a look at this week's releases as per Rotten Tomatoes: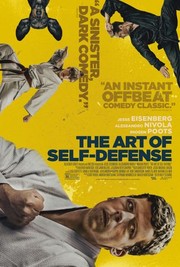 The Art of Self-Defense

(2019)
96%
Jesse Eisenberg stars in this dark comedy about a timid man who, after being mugged, decides to enroll in karate class to learn how to protect himself. When he graduates to his dojo's night classes, he discovers things aren't quite what they seem.
Starring:
 Jesse Eisenberg, Alessandro Nivola, Imogen Poots, Steve Terada
Directed By:
 Riley Stearns
Ruth's Review: Tough rated high, this looks very suspect to me. Plus, I thought we were over trying to make Jesse Eisenberg happen.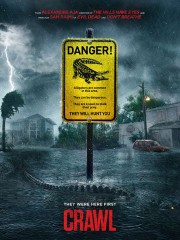 This survival horror film from Alexandre Aja (High Tension, Piranha 3D) follows a Florida woman who becomes trapped in a flooding house during a hurricane and must fight off the alligators who come looking for an easy meal.
Starring:
 Kaya Scodelario, Barry Pepper, Ross Anderson, Anson Boon
Directed By:
 Alexandre Aja
Ruth's Review: I feel like this could actually be good. It's good to see Barry Pepper still in the game.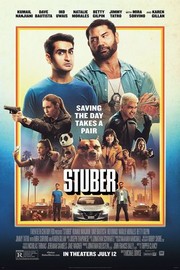 In sort of a comedic take on Michael Mann's Collateral, Kumail Nanjiani plays an Uber driver who unknowingly picks up a cop (Dave Bautista) on the trail of a killer and becomes wrapped up in the mess.
Starring:
 Kumail Nanjiani, Dave Bautista, Iko Uwais, Natalie Morales
Directed By:
 Michael Dowse
Ruth's Review: How do you spell yuchhh?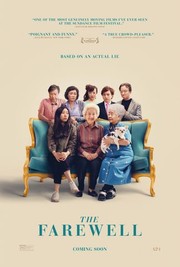 Awkwafina stars in this Sundance Festival hit about a woman's struggle to understand why her family in China chooses not to tell their grandmother she is dying, and decide instead to throw a sham wedding to bring everyone together.
Starring:
 Awkwafina, Tzi Ma, Diana Lin, Shuzhen Zhou
Ruth's Review: So is this like the sad version of Crazy Rich Asians?