Lets take a look at this week's releases as per Rotten Tomatoes: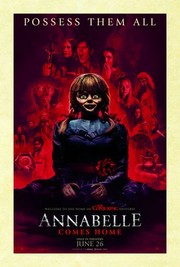 Annabelle Comes Home 

(2019)

 
62%
The latest entry in the Annabelle franchise ties in more directly to the Warrens (Vera Farmiga and Patrick Wilson), who bring the evil doll home and place her in their artifact room, only for her to bring the other spirits in the room to life.
Starring:
 McKenna Grace, Madison Iseman, Katie Sarife, Patrick Wilson
Directed By:
 Gary Dauberman
Ruth's Review: This actually comes out today. Looks awful. Too bad because there is nothing like a great horror movie.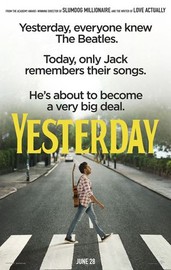 In a change of pace for director Danny Boyle, Himesh Patel and Lily James star in this rom-com about a struggling musician who wakes from an accident to discover the Beatles never existed… but he still knows all of their music.
Starring:
 Himesh Patel, Lily James, Ed Sheeran, Kate McKinnon
Ruth's Review: This looks straight up retarded. At least it is an original concept, but it is not much of one. I'm sure the music will be good though.