Lets take a look at this weeks releases as per Rotten Tomatoes: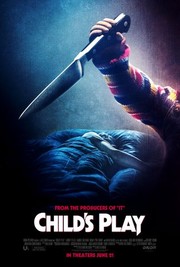 Aubrey Plaza and Brian Tyree Henry reimagine the '80s horror classic with Mark Hamill voicing the killer doll, who, in this updated version, is a high-tech toy that rejects its programming and embarks on a joyous killing spree.
Starring:
 Aubrey Plaza, Brian Tyree Henry, Gabriel Bateman, Mark Hamill
Directed By:
 Lars Klevberg
Ruth's Review: I love horror movies, this could be really good, but I'm not holding my breath. I hope it does Chucky justice.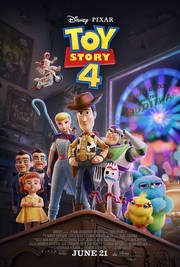 Tom Hanks, Tim Allen, and the Toy Story cast are back in an all-new adventure that finds them trying to rescue a homemade toy named Forky (voiced by Tony Hale) when he and Woody get separated from the group during a road trip.
Starring:
 Tom Hanks, Tim Allen, Annie Potts, Tony Hale
Ruth's Review: I have never watched any of the Toy Story anthology. Seems like it is beloved and hope that those invested in the franchise enjoy this installment.