Lets take a look at this weeks releases as per Rotten Tomatoes: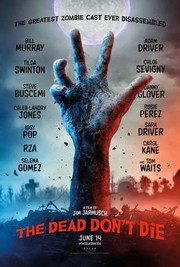 The Dead Don't Die

(2019)
53%
Adam Driver and Bill Murray headline a killer cast in Jim Jarmusch's comedy about a couple of small-town cops who find themselves in over their heads when the dead begin coming back to life and shambling about town.
Starring:
 Bill Murray, Adam Driver, Tilda Swinton, Chloë Sevigny
Directed By:
 Jim Jarmusch
Ruth's Review: This does not look promising. Then again, I'm no Bill Murray fan, I don't get the appeal.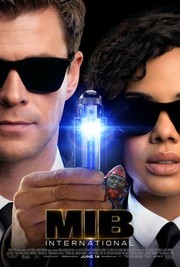 Men in Black International

(2019)
The Men in Black are back, and this time, one of them is a woman. Chris Hemsworth and Tessa Thompson suit up as memebers of MiB's London bureau, who are dispatched to investigate a series of otherworldly crimes happening on Earth.
Starring:
 Chris Hemsworth, Tessa Thompson, Rebecca Ferguson, Kumail Nanjiani
Directed By:
 F. Gary Gray
Ruth's Review: No Tommy Lee Jones or Will Smith. Thank goodness we keep just piling onto already existing ideas.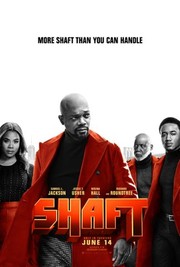 Three generations of Shaft come together as Richard Roundtree, Samuel L. Jackson, and Jessie T. Usher unite to help the youngest member of the family, JJ, discover the truth behind his best friend's death.
Starring:
 Samuel L. Jackson, Jessie T. Usher, Regina Hall, Alexandra Shipp
Ruth's Review: Pretty much the same sentiment as what I stated above. Unless they have racist Christian Bale being Patrick Bateman-esque, this is a no.