Summer movie season is here again. Lets take a look at this weeks releases as per
Rotten Tomatoes
: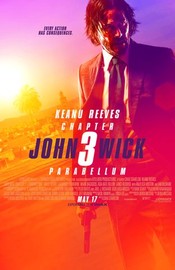 John Wick: Chapter 3 – Parabellum

(2019)
98%
Keanu Reeves returns as John Wick in the third — and presumably final — installment in the franchise (TV spinoff notwithstanding), which sees the unkillable assassin extraordinaire on the run from pretty much everyone with a gun. Or a sword.
Starring:
 Keanu Reeves, Halle Berry, Laurence Fishburne, Mark Dacascos
Directed By:
 Chad Stahelski
Ruth's Review: I love these movies. I'm praying that this does not jump the shark. Keanu Reeves is like the best-worst actor. You have to love so many of his movies but at the same time he stinks. These are great action movies. Lots of guns and lots of fight sequences. I hope the rotten tomatoes score is accurate.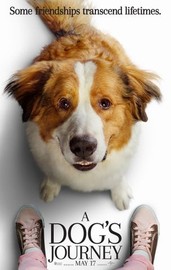 A Dog's Journey

(2019)
67%
Need more wholesome puppy tales in your life? Then clear your schedule for this sequel to 2017's A Dog's Purpose, which reintroduces audiences to the Josh Gad-voiced retriever named Bailey and whisks everyone away on a new adventure.
Starring:
 Marg Helgenberger, Betty Gilpin, Henry Lau, Kathryn Prescott
Directed By:
 Gail Mancuso
Ruth's Review: I get that this is a family movie but it looks God awful. The plus is that at least you don't have to look at Josh Gad. This is super corny.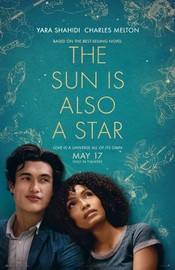 The Sun Is Also a Star

(2019)
Yara Shahidi and Charles Melton star in this young adult novel-based teen romance about a young couple who fall in star-crossed love just as one of them is struggling to fight against the deportation of her family.
Starring:
 Yara Shahidi, Charles Melton, John Leguizamo, Faith Logan
Directed By:
 Ry Russo-Young
Ruth's Review: Oh help me Rhonda! Another stupid movie developed from Young Adult novels. I see Y.A. and I tap out. Love how they throw in the deportation thing during the Trump-era. By the way, I had no idea that John Leguizamo was still at thing. I will never forgive Brian De Palma for casting him in Carlito's Way, he ruins it.