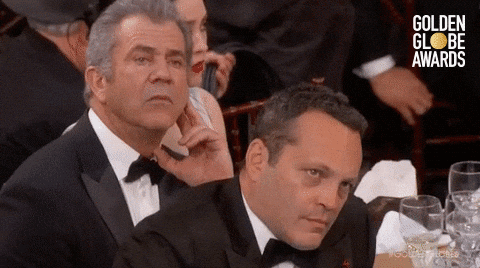 So this new Vince Vaughn/ Mel Gibson movie Dragged Across Concrete sounds fucking dope!
Here is the plot from Wikipedia:
Two policemen, one an old-timer (Mel Gibson), the other his volatile younger partner (Vince Vaughn), find themselves suspended when a video of their strong-arm tactics become the media's cause du jour. Low on cash and with no other options, these two embittered soldiers descend into the criminal underworld to gain their just due, but instead find far more than they wanted awaiting them in the shadows
Of course people reviewing it say it is racist, misogynistic, yadda, yadda, yadda.
Who cares? It sounds like it is going to be awesome. Reviewers don't like it because this shows how people actually are and not how they think people should be.
I'm loving Vince Vaughn since his DUI. I love Mel Gibson since his DUI. Not to mention his hilarious audio tapes, blow me then Jacuzzi seems rather reasonable. I know it seems blasphemous for me to like him since he may not particularly care for Jews and I'm a Heeb, but what do you want he is Australian, they don't like Jews, but who does? I'm sorry but all should be forgiven with Apocalypto. Great flick!
Anyway, can't wait for this movie to drop. Looks like it will be a good one!