Here are this week's new releases as per Rotten Tomatoes.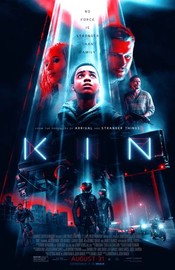 James Franco and Zoë Kravitz star in this sci-fi action film about a pair of brothers who are forced to go on the run by a vengeful criminal, with only a mysterious weapon of unknown origins at their disposal.
Ruth's Review: Ick, why are Franco and Kravits leading film actors. Plot sounds retarded too.