Here are this week's new releases as per Rotten Tomatoes.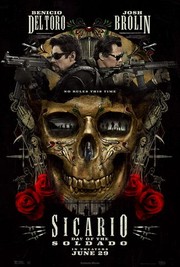 Josh Brolin and Benicio Del Toro return — sans Emily Blunt and director Denis Villeneuve — for this sequel that focuses on a federal agent's efforts to curb drug trafficking at the US-Mexico border.
Ruth's Review: It seems like it should be good because Benicio and Brolin can be really good, but it reeks of corny.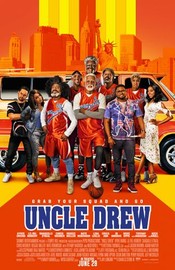 Have you seen those videos where NBA star Kyrie Irving dresses up in old-person makeup, calls himself Uncle Drew, and destroys opposing teams in pick-up basketball games? This is that, in feature-length form.
Ruth's Review: So basically this a full length version of a rip off of Larry Johnson's old Grandmama commercials. I'm sure it will be a laugh riot, like a less funny version of any of the Madea franchise films.