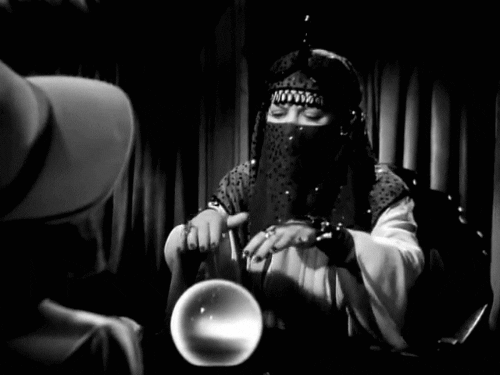 I am dusting off my crystal ball and looking at the year ahead with some hack psychic predictions.
In the land of entertainment:
Azealia Banks will become America's sweetheart.
Amy Schumer will die. (Maybe not literally, but her fame, which will be far worse to her than death.)
After years of Hollywood exile, the comeback kid, Mel Gibson will lose his shit again and the audio will be leaked.
In the world of politics:
Either Bill or Hillary Clinton will drop dead, my crystal ball is foggy, but as we saw on the campaign trail, they could both be extras on a zombie movie with no makeup necessary.
Barron Trump will be my new best friend.
Putin, Assad, Duterte & Trump will become golfing buddies.
In the realm of sports:
New England Patriots win the Super Bowl
Boston Celtics are the NBA champs.
Soccer finally catches on in the U.S.
Now all we can do is wait and see when all of these predictions become a reality.
Here's to a Happy 2017!